WELCOME TO THREE VISTAS
Atlanta Website Designers
Welcome to Three Vistas. We would like to thank you for taking the time to visit our website, and for considering our services to ensure your online success.  We are able to guide your business to effective marketing solutions from either our Charlotte, NC or Atlanta, GA office.
While we were founded in 2014, we are by no means a group of amateurs within the website design services marketplace. Our founder, Sam Chontos has been a leader in the online marketing world for close to 10 years. With extensive experience in working with attorneys, either as a Senior Lawyer Marketing Consultant, or as a consultant helping Law Firms navigate away from FindLaw, Lawyers.com and many others.
You might be asking yourself, does this website design firm work with people outside of law? The answer to that question is a resounding YES. We have worked with numerous entities, agencies, businesses, and governments to ensure all online marketing needs are exceeded. Whether SEO is needed, or even consulting assistance with your current website designer or web host, Three Vistas is here to help.
NOT YOUR TYPICAL APPROACH
We have been in the marketplace long enough to know that clients are easily disenfranchised by their website designer or seo provider. Over our tenure our former clients had experienced similar problems, as these hardships mounted, we began to form a new strategy, one that would eliminate the heartache, and would ensure a solid customer experience. Our approach is simple, the client comes first. We will sit down with each individual client and determine specific goals, concerns, and strategies, and then collaborate to ensure maximum satisfaction. In our past, we had not always done it this way, but we were fortunate to learn our lesson, and begin to apply better business tactics across all online marketings services.
BUSINESSES NEED A
Professional & Partner
At Three Vistas we pride ourselves on the work that we deliver to our clients.  Continue to visit sections of our site to learn about our process, or our philosophy, but if you are in immediate need of help, click the button below.
BEST IN CLASS & INDUSTRY
Website Design Agency For Local Businesses
Are you sick and tired of having marketing materials and a website design that looks like your competition?  Differentiate with designs that are unique, effective, and able to transition across all market mediums.

EFFECTIVE EFFICIENT & AFFORDABLE
Local Search Engine Optimization Company
You have heard the pitches, spent the money and you are now seeking out a marketing partner.  If you are seeking a partner that will deliver results with complete transparency, look no further than Three Vistas.
CREATE A BOLD NEW LOOK
Commercial Photographer & Videographer
Are you frustrated with the typical headshot, or commercial shoot?  Our photography services are designs to assist in delivering your message to the intended recipient, whether it is investors, potential clients, or a jury. Don't settle for second best, and certainly don't settle for stock.
No other videography provider in Atlanta or Charlotte offers the expertise in story telling through videography as offered by Three Vistas.  Our videography services have been honed through the production of videos for the courtroom and have expanded across all mediums, markets and goals.
Drone Videographer Atlanta
With all of the news about drones, we have decided to make drone technology available to businesses of all sizes that are looking out-of-the-box for marketing ideas. We have performed numerous videoshoots, and when our drone videography is implemented, our clients are exceptionally pleased with the end result. Roswell, Georgia has been the host to numerous drone shoots, including flyovers for Roswell Inc., Friends Of The Roswell Parks, and the Roswell Criterium Bike Race to name a few.
Website Design For Attorneys
Our legal marketing services create positive case referrals.
Medical Website Designer
Our medical website design services will effectively deliver your message.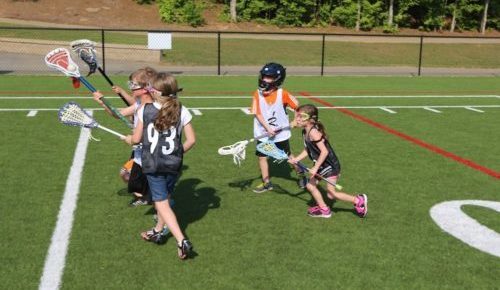 Government, Departmental & Non-Profit Organizations Website Design Agency
We simplify the delivery of complex community communications.

POLITICAL WEBSITE DESIGN FIRM
Delivering cost effective solutions that ensure campaign success.
WEBSITE DESIGN AGENCY FOR APARTMENT COMPLEXES
Presenting your properties in the best light to consumers.
WEBSITE DESIGN FOR TECHNOLOGY COMPANIES
Leveraging our online skills to highlight your technology.
"His communication skills are unsurpassed, and he is essential to our business success."
JEFF COHEN, TAX ATTORNEY
"Top quality work and people!"
DAVE BALL, PHOTOGRAPHER
"Three Vistas gave us a solution for launching our new site with stability and speed."
BILL ZIMMERMAN, MUSIC PRODUCER